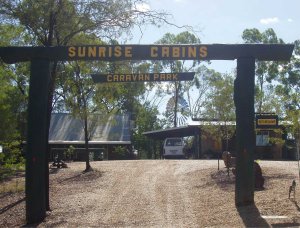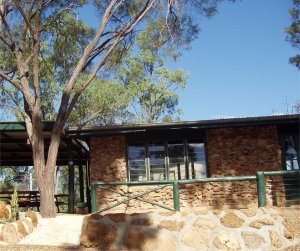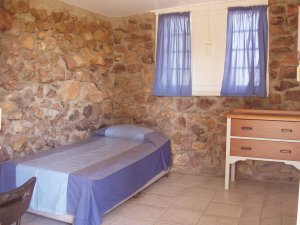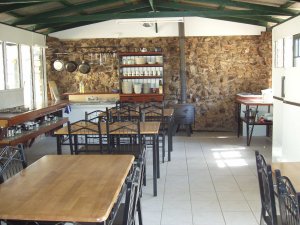 The gemfields have been mined and fossicked since the 1880's when a sapphire was found as the railway at Anakie was being constructed.

Our park of 4 acres sits on a high ridge overlooking the ranges.

You have the choice of caravan park, camp site, self-contained billy boulder cabins or budget cabins where you can share the large fully equipped community kitchen. A place where you can get together after a day of fossicking and meet new friends.

Designated fossicking areas are close by and we offer advice on how and where to fossick, along with equipment hire and permits.

With the opportunity of finding your own sapphire, zircon or even diamond, there are numerous gem cutters, manufacturing jewellers and gem shops to have them cut and set while you are on holiday.

The area is steeped in history. Local tourist mines are one of the attractions, along with old volcanoes, bush walks, museum, safari tours, mining huts and even a castle.